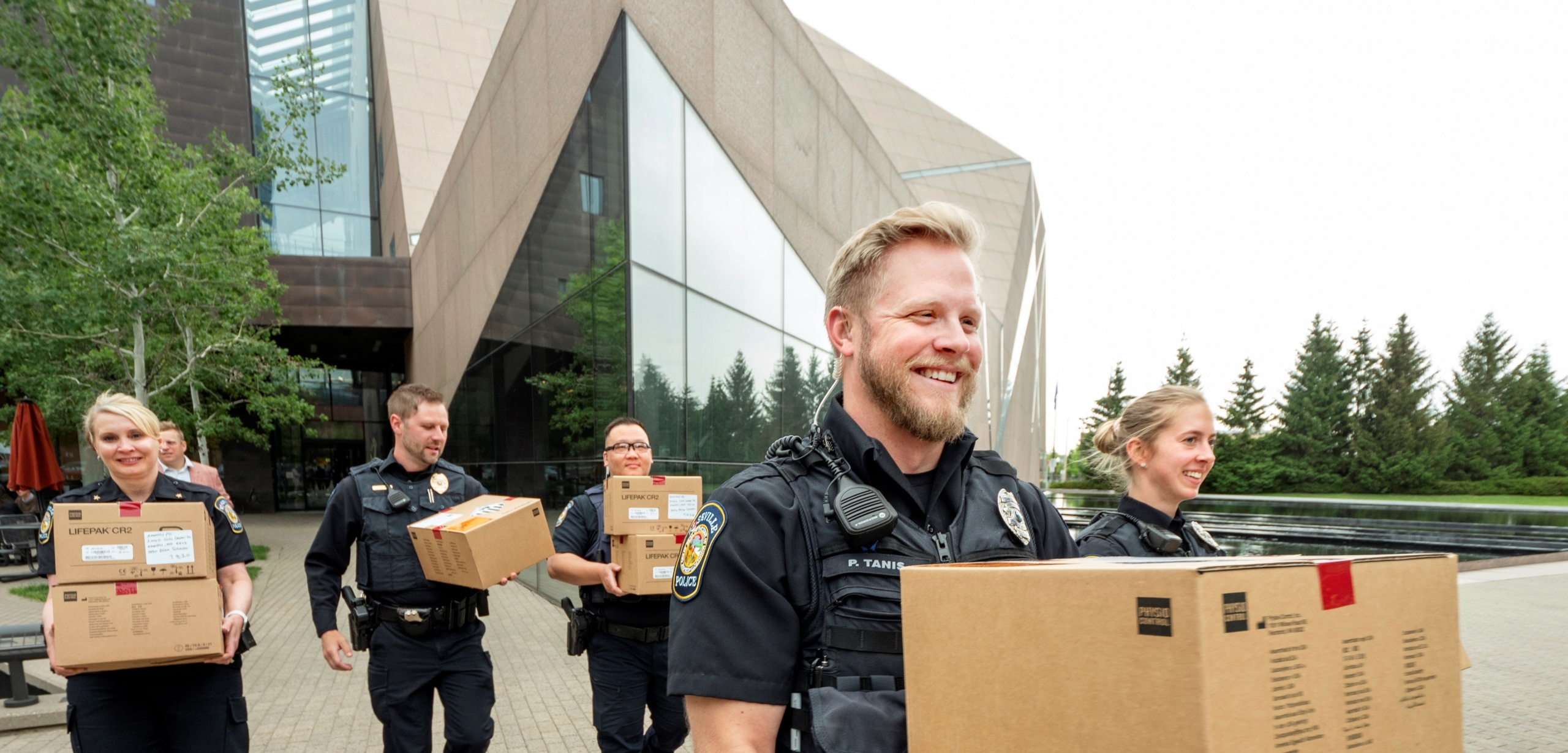 Near $7 Million Grant Will Give Officers New Defibrillators
Building on success across IA, NE, ND, MN, MT, SD, and WY, Helmsley granted $6.9M to equip law enforcement officers in Nevada with life-saving AEDs. Our AED initiative totals over $60M donated and has already funded 25,000 devices, resulting in thousands of deployments.
Read more about our AED initiative at KOLO.