The Helmsley Charitable Trust funds holistic approaches and programs to help ensure the well-being of vulnerable children and their families in sub-Saharan Africa. We work in remote communities in Burkina Faso, Ethiopia, Ghana, and Zambia where it is difficult to access healthcare and clean drinking water, children are malnourished, and there are few, if any, options for school.
Building resilience is at the core of our grantmaking. At the community level, resilience is the ability to bend, but not break, when a crisis hits. By learning from communities about the underlying problems that impede progress, we support the changes to turn that around — with a clear focus on increasing access to essential health services, clean water, finance solutions, enhanced sanitation infrastructure, and nutrition.
We work with our grantees, their local implementing partners, community leaders, and government agencies to ensure that the efforts we support have the endorsement of relevant ministries to help advance long-term success.
To help create pathways for people to live better lives, leaders need access to the right information to make informed decisions that can drive positive changes. Our funding of Digital Earth Africa marks our commitment to ensuring governments, entrepreneurs, NGOs, and citizens alike have critical data and up-to-date technology to both monitor and make smart plans related to water quality and management, land use, and agriculture for food security, climate resilience, and more.
Increasing Access to Quality Healthcare
We fund programs that improve maternal and infant healthcare for parents and communities.
Life-threatening communicable diseases and increasing rates of non-communicable disease present major challenges at all ages – and when parents aren't healthy, it's harder for their children to stay healthy, too. Our grants help to prevent the spread of communicable diseases and decrease the rates of non-communicable diseases.
Supporting the Whole Person Through Community Strengthening
We support a variety of initiatives to ensure that individuals and families have the chance to thrive. This includes expanding clean drinking water, sanitation, and hygiene best practices, ensuring food security, and creating access to financial tools and resources that are needed to reduce poverty, improve educational experiences, and put communities on a path to self-reliance.
---
When the Baptist Medical Centre opened its doors in Nalerigu, Ghana, in 1958, the facility was ...
A grant from The Leona M. and Harry B. Helmsley Charitable Trust to Monash University will fully fund the important next steps in research on the use of the FDA approved, anti-parasitic drug Ivermectin to combat COVID-19.
Helmsley's grant will enable the study, led by Monash Biomedicine Discovery Institute's Dr. Kylie Wagstaff in collaboration with the Peter Doherty Institute of Infection and Immunity (Doherty Institute), a joint venture of the University of Melbourne and Royal Melbourne Hospital, to move from the in-vitro phase to pre-clinical trials. The study's earlier findings, published in Antiviral Research, reported the effectiveness of Ivermectin against the SARS-CoV-2 virus in cell culture.
This next crucial phase will allow for extensive work to be done in the laboratory around safe and effective dosage optimisation. If the pre-clinical laboratory-based trials are successful, Helmsley will immediately fund patient trials.
Dr. Wagstaff said they were incredibly thankful to Helmsley for supporting this important work through to the next phase. In times of crisis when time means lives, it is particularly important to move quickly, she said. Philanthropic funding can be delivered quickly to the point of need so that breakthroughs and answers can be achieved with the speed that is needed to save lives around the world.
"We are conducting a range of optimisation experiments that, if positive, will determine the best dosage and treatment regimen to move forward into clinical trials. Our research will be significantly accelerated as a result of this generous contribution," Dr. Wagstaff said.
The Helmsley Charitable Trust is one of the top 15 largest U.S. foundations and grants more than $250 million annually (over $2.5 billion since 2008). 
"Medical advances are a critical part of the path out of the global COVID-19 crisis, and we need as many options as possible. The in-vitro results of Ivermectin are especially encouraging given how inexpensive and accessible the drug is everywhere in the world," said Walter Panzirer, a Trustee at the Helmsley Charitable Trust.
"At Helmsley, we pride ourselves on moving quickly, and providing support that others cannot, which often includes early-stage clinical efforts like this Ivermectin dose optimisation study. If Dr. Wagstaff's research ultimately yields positive results, Ivermectin could become a great equaliser and life-saver in fighting COVID-19, like it's been for other devastating conditions."
The discovery of Ivermectin won a Nobel Prize in 2015 for its impact around the world as an anti-parasitic drug, providing humankind with a powerful new means to combat debilitating diseases such as River Blindness and Lymphatic Filariasis and significantly reduce the mortality rates for patients suffering from Malaria. 
About the Monash Biomedicine Discovery Institute at Monash University
Committed to making the discoveries that will relieve the future burden of disease, the newly established Monash Biomedicine Discovery Institute at Monash University brings together more than 120 internationally-renowned research teams. Our researchers are supported by world-class technology and infrastructure, and partner with industry, clinicians, and researchers internationally to enhance lives through discovery. Visit our website for the latest COVID-19 news, experts and projects.
About the Helmsley Charitable Trust
The Leona M. and Harry B. Helmsley Charitable Trust aspires to improve lives by supporting exceptional efforts in the U.S. and around the world in health and select place-based initiatives. Since beginning active grantmaking in 2008, Helmsley has committed more than $2.5 billion for a wide range of charitable purposes.
---
Africa is home to tremendous resources that hold the promise of supporting thriving communities and ...
---
Until recently, annual flooding in Ethiopia's rural districts of Libo Kemkem and Amhara disrupted ...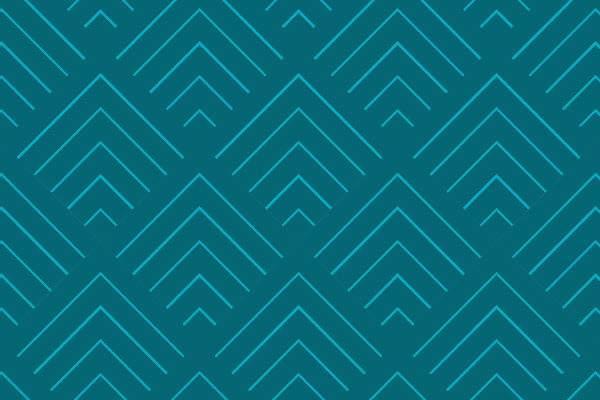 ---
Only 1 in 5 rural healthcare facilities in Zambia has running water, decent toilets, and soap for ...
---
In Ethiopia, many children and their families experience poverty, forcing them to forgo school. In 2014, ...
Recent Grants
Stichting PharmAccess International
Amount: $1,712,785
Term of Grant: 36 Months
Date of Award: 05.11.2022
The End Fund, Inc.
Amount: $22,500,000
Term of Grant: 36 Months
Date of Award: 04.06.2022
Mat-Su Trails & Parks Foundation
Amount: $1,339,417
Term of Grant: 36 Months
Date of Award: 01.24.2022
Bridges to Prosperity, Inc.
Amount: $10,723,518
Term of Grant: 36 Months
Date of Award: 01.24.2022
Alaska Native Tribal Health Consortium
Amount: $792,660
Term of Grant: 36 Months
Date of Award: 01.24.2022
Trista Kontz-Bartels is the Program Director of Helmsley's Vulnerable Children in Sub-Saharan Africa Program, which seeks to provide at-risk children with greater access to education, improved fo...
Read More
Sherilyn (Sheri) Goldammer is a Program Officer for the Vulnerable Children in Sub-Saharan Program at the Helmsley Charitable Trust. In her role, she works closely with the Program Director to mana...
Read More
Job Change (Chan-gay) is an Associate Program Officer with the Helmsley Charitable Trust's Vulnerable Children in Sub-Saharan Africa Program. Job was born and raised in Kenya before immigrating t...
Read More
Job Change
Associate Program Officer