Helmsley believes the best way to help a person with Crohn's disease is to ensure that the condition never develops in the first place or, once diagnosed, that disease progression, or any complications, are delayed for as long as possible.
To this end, Helmsley supports innovative research projects that will improve our understanding of the disease course, especially during the early stages, which is essential for developing preventive therapies. We foster collaboration among grantees, as we believe that efforts and resources can be coordinated to narrow the knowledge gaps in the field and to ensure that the most pressing questions are answered.
Uncovering the Root Causes
The number of people diagnosed with Crohn's disease is increasing globally, which has escalated the urgency of our task. Our goal is to identify the root causes of the disease, including the environmental risk factors that can trigger it or cause flares. We also want to identify the biological markers that can predict a patient's disease course and their response to treatment so that a personal prevention strategy can be implemented.
The causes of Crohn's disease remain unknown, and there is yet no cure. What is known is that it is a complex, multifactorial disease involving genetic predisposition, environmental triggers, and abnormalities in the microbiome and immune system.
Studying Geographical Trends
Crohn's disease poses a heavy and increasing burden on societies and healthcare economies, as incidence remains high in the Western world and is rising in newly industrialized nations. Intervening effectively as early as possible in the disease course seems to offer the best prognosis, yet the actual diagnosis is challenging due to a lack of non-invasive diagnostic biomarkers. Further, there are currently no devices or tools available for monitoring Crohn's disease, and patients are commonly misdiagnosed.
Notably, the increase in incidence is particularly rapid in those regions of Africa, Asia, and South America that are also undergoing shifts from a traditional to a more Western diet and lifestyle, suggesting that the environment affects disease risk. Environmental factors – such as diet, antibiotic use, or infections – can increase risk on an individual level, whereas societal trends like urbanization can alter risk on a population level.
We support international research initiatives that will improve our understanding of the environmental component of Crohn's disease to uncover further its root causes and to identify how the disease develops. Studying what factors are driving the global increase in Crohn's disease could provide important new insights for prevention.
Understanding the Role of Diet
Among the known environmental risk factors for Crohn's disease, diet is one that impacts the composition and function of the trillions of microorganisms that inhabit the gut, collectively known as the microbiome. We fund research to accelerate our understanding of the role of the gut microbiota and the diet-host-microbiota interactions in Crohn's disease. Our goal is to identify dietary interventions that can improve the course of the disease, which could have both immediate and lasting benefits for disease management.
An important step in ultimately preventing Crohn's disease will be the accurate identification of individuals who are at future risk; that is, to prevent, we must first accurately predict. We want to predict the likelihood of someone ever developing it. We want to predict the time period in which clinically apparent disease will appear. And we want to predict the development of complications. Preventing any disease is difficult, but Helmsley is heavily invested in supporting the research and development of preventive strategies for Crohn's disease. The challenge is significant, but the potential reward is great. By understanding how the disease develops and by developing safe and effective strategies for intervention, we can focus on efforts to prevent onset, recurrence, or progression, and reduce complications of the disease.
The incidence of Crohn's disease is increasing globally, particularly in developing countries where until recently it was rare, hence it is important to invest in research to help uncover the disease's root triggers and better understand the course of disease development. A greater understanding of its natural history and causes will lead to the development of effective interventions to prevent the onset and progression of Crohn's disease.
Shefali Soni
---
Groundbreaking research study sheds light on environmental factors that may contribute to a growing incidence ...
Mitigating the global burden of Crohn's disease will require a concerted effort of disease prevention and healthcare delivery innovations that respond to the changing demographics of the CD population across the world.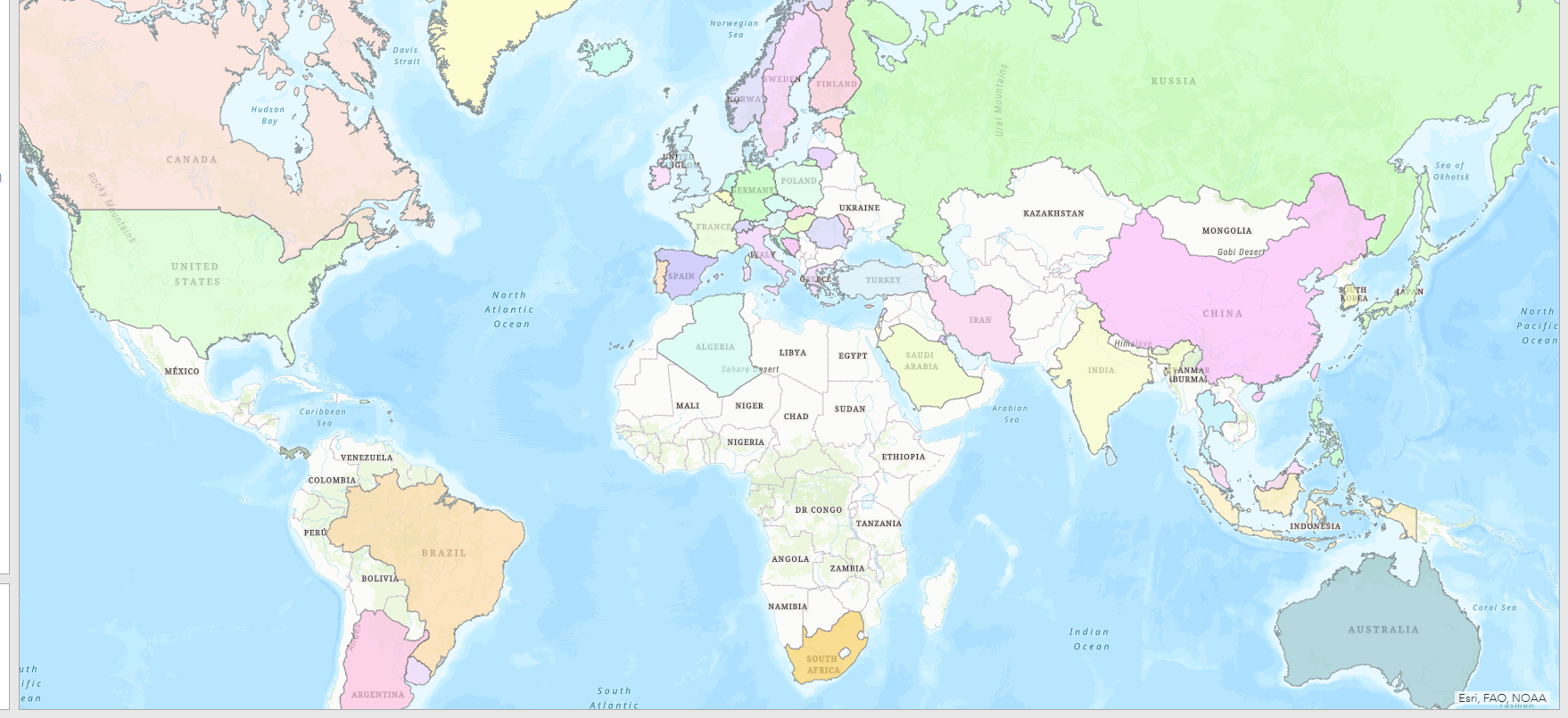 New York, NY — The Leona M. and Harry B. Helmsley Charitable Trust announced today it is awarding three grants to fund separate studies to inform evidence-based recommendations on ways that dietary interventions might prevent or treat Crohn's disease. The grants, totaling $4,698,691, further advance Helmsley's mission to improve the lives of people living with Crohn's disease. 
The COmbinAtion therapy of dieT with biologicalS for Crohn's disease (OATS) study and the Inflammatory Bowel Disease Mediterranean Diet (IBDMED) project are collaborations between the Prevention and Disease Management teams of Helmsley's Crohn's Disease Program, while the Preventing IBD ONset in Individuals at Risk (PIONIR) trial is funded as part of the Prevention portfolio.
"Previous studies strongly suggest that dietary interventions may be beneficial in Crohn's disease, but clear evidence-based recommendations are lacking," said Paul Scholl, Program Director of the Helmsley Charitable Trust Crohn's Disease Program. "By directly evaluating the effects of specific dietary regimens in preventing and treating Crohn's disease, these new studies will provide much needed data that can guide future research and inform dietary guidelines for people living with this disease." 
OATS Study 
The OATS study will investigate the safety and efficacy of the Food influence on the Intestinal microbioTa (FIT) diet as an add-on therapy during the induction and maintenance phases of biologic drug therapies in 144 patients with active Crohn's disease. If successful, the OATS study will demonstrate how a safe, non-invasive, tolerable, and flexible diet can be used in conjunction with patients' standard biologic medications to facilitate the induction and maintenance of remission in Crohn's disease patients. 
Helmsley is awarding $1.9 million for the OATS project that will be conducted over three years by Katholieke Universiteit Leuven (KU Leuven), the largest university in Belgium and one of the top European Commission-funded institutes of higher education. "The support from Helmsley to KU Leuven to conduct the OATS study is a dream come true," said Dr. João Sabino, Gastroenterologist and Assistant Professor of Medicine at KU Leuven, and Principal Investigator for this study. "After developing a diet with positive effects on reducing intestinal inflammation, I was keen to start a dietary intervention trial specifically targeting patients with Crohn's disease. With the OATS study, we want to prove that an anti-inflammatory diet should be added to the standard of care regimen for patients with Crohn's disease."
IBDMED Study 
The IBDMED study aims to develop a globally-tested nutritional education program to improve adherence to the Mediterranean Diet (MED) in patients with early Crohn's disease. Researchers will seek to evaluate the effect of the IBDMED program on patients with newly diagnosed Crohn's disease in India and compare its effects to the same intervention performed in Israel. The IBDMED program also educates patients on how to implement and incorporate MED principles in their lifestyles by providing online dietician support, information, tips, cooking methods, recipes, shopping lists, personalized weekly reports, and monitoring of physical activity with fitness trackers.
Helmsley is awarding $1.4 million for the project that will be conducted over three years by Clalit Health Services, Israel's largest health fund and the second largest Health Medical Organization in the world. The study will be led by Dr. Iris Dotan, a world-renowned expert in IBD, who is Head of the Division of Gastroenterology at Rabin Medical Center, the flagship hospital of Clalit Health Services.
"We are excited to be collaborating with Helmsley once more on this unique project," said Dr. Dotan. "We aim to investigate whether different genetic backgrounds and environmental influences between Israel and India will result in different biological effects of this nutritional approach. Most importantly, we will make the healthy Mediterranean diet principles accessible to patients with Crohn's disease and plan to use multidisciplinary team support and advanced tools to promote long-term lifestyle changes in patients and their relatives who are at higher risk for developing Crohn's disease when compared to the general population."
PIONIR Study
The PIONIR study will expand on a randomized control trial that Helmsley is currently funding to test the effectiveness of the "Tasty & Healthy" dietary approach in the induction and maintenance of remission of Crohn's disease. Individuals determined to be at high risk of developing Crohn's disease will be selected from another Helmsley-funded study, the Genetic, Environmental and Microbial (GEM) Project led by Dr. Kenneth Croitoru. Patients will take part in the PIONIR study to identify the biological impact of "Tasty & Healthy" on GEM risk factors, such as microbiome composition, inflammation, gut permeability, serological markers, and proteomic profiles.
If successful, this trial will provide evidence that a dietary intervention can impact risk factors identified in the GEM Project and thus, by extension, the risk of developing Crohn's disease. This dietary approach will offer the possibility of maintaining a healthy state in individuals at high risk of developing Crohn's disease and will likely open the door for larger long-term intervention trials in Crohn's disease.
Helmsley is awarding $1.3 million for the study to be conducted over two years by the Shaare Zedek Medical Center (SZMC), a nonprofit independent healthcare organization in Israel that provides patient care, educates doctors and health professionals, and conducts a variety of research projects. The project is led by Dr. Dan Turner, Head of the Juliet Kiedan Institute of Pediatric Gastroenterology, Hepatology, and Nutrition at SZMC. 
"In collaboration with the Helmsley Charitable Trust, we are excited to move forward with the PIONIR Trial," said Dr. Turner. "Helmsley has recently supported two of our innovative projects: the development of the 'Tasty and Healthy' diet's flexible approach for reducing inflammation in Crohn's disease and the GEM Project to identify first-degree relatives of IBD patients and those who are at risk for developing IBD in the future. Now, the results of these two projects are being combined to explore interventions that reduce the risk of developing IBD. If successful, the PIONIR trial can contribute to a turning point of prevention in the increasing global burden of IBD." 
About the Helmsley Charitable Trust
The Leona M. and Harry B. Helmsley Charitable Trust aspires to improve lives by supporting exceptional efforts in the U.S. and around the world in health and select place-based initiatives. Since beginning active grantmaking in 2008, Helmsley has committed more than $2.8 billion for a wide range of charitable purposes. Helmsley's Crohn's Disease Program supports impactful ideas and mobilizes a global community committed to improving the lives of Crohn's disease patients while pursuing a cure.
Media Contact
Laura Fahey, lfahey@helmsleytrust.org, 646-630-1881
Helmsley's Crohn's Disease Program aims to find a cure for Crohn's disease (CD) – a long-term pursuit and one complemented by crucial endeavors, including trying to understand how we might prevent CD in the first place.
In 2019, Helmsley's Crohn's Disease Program convened leading scientists and clinicians in the fields of inflammatory bowel diseases (IBD) and other chronic immune-mediated inflammatory diseases at the Royal Danish Academy of Sciences and Letters in Copenhagen to discuss research in IBD and the steps necessary to achieve IBD prevention. Those discussions, along with a summary of key questions and next steps for advancing prevention studies, are captured in "Insights from the IBD Prevention Workshop."
We encourage you to read it and share it. 
---
Two decades ago, inflammatory bowel disease (IBD) was virtually unheard of in Asia. The two ...
UMass Medical School awarded $1.7 million Helmsley grant to address increasing prevalence of Crohn's disease in Puerto Rico with cost-effective, culturally sensitive dietary interventions
The University of Glasgow has received $1.1 million from The Leona M. and Harry B. Helmsley Charitable Trust to evaluate the effectiveness of a novel, regular solid food-based diet to improve clinical outcomes in adults and children with active Crohn's disease.
The grant was awarded to further build on recent research led by Dr. Konstantinos Gerasimidis and his team looking into a practical alternative to the commonly used liquid-only diet treatment for Crohn's disease, also known as exclusive enteral nutrition (EEN).
The team of researchers, in collaboration with doctors at NHS Greater Glasgow & Clyde (NHSGGC), developed 'CD-TREAT' (Crohn's Disease TReatment with EATing), which uses everyday foods to achieve the same gut microbiome changes as those seen in treatment with EEN. The researchers recently published their findings in the world's highest ranked journal for gut diseases and their treatment, Gastroenterology.
Crohn's disease is a chronic, debilitating condition of the gastrointestinal tract which can lead to diarrhoea, blood in stools, abdominal pain, weight loss and growth failure. The administration of EEN liquid-only diet for eight weeks is an established method for inducing remission in children with Crohn's disease. EEN is successful in around 80% of patients but is very restrictive and often requires feeding directly to the stomach, using a tube via the nose. Difficulty adhering to this diet, particularly for adults, is the biggest barrier for use of EEN as an induction dietary therapy.
Using a carefully designed meal plan, which includes foods such as chicken and rice soup, salmon and mashed potatoes, the scientists were able to show that CD-TREAT changes the gut microbiome composition and function in healthy people and in animals with gut inflammation, in a similar way to EEN. In a different part of the study three out of five children with active Crohn's Disease treated in a CD-TREAT pilot entered complete remission on the alternative food-based diet and their gut inflammation decreased. The healthy adult participants in the trial reported that CD-TREAT was easier to comply with, and more satiating than EEN.
Dr Gerasimidis, Senior Lecturer at the University of Glasgow, said: "We are delighted to receive more than $1.1 million in funding from Helmsley. This will enable us to further our important research into more tolerable treatments for Crohn's disease and to understand their mechanism of action.
"We are optimistic that the clinical effect of CD-TREAT will be replicated in larger studies and will compare well with other mainstream drug therapies. If these initial findings are replicated, doctors, nurses and dietitians will be able to decrease or replace potentially harmful and expensive drugs and even avoid surgery, for at least some patients. All of these have clear implications for improving the quality of life of patients with Crohn's disease."
Shefali Soni, Ph.D., Crohn's Disease Program Officer of the Helmsley Charitable Trust, said: "Until a cure is found, Helmsley's Crohn's Disease Program is committed to improving patients' everyday lives. Diet is one of the key environmental factors that shapes our gut microbiota and our efforts to find better treatments for patients include dietary interventions. The team at the University of Glasgow is exploring a potentially transformative therapy by creating a solid food-based version of the well-known EEN."
The full paper in Gastroenterology can be found here.
Two grants aim to advance more personalized treatments for patients
Dr. Pradipta Ghosh, Soumita Das, Larry Smarr and Jürgen Schulze—researchers in diverse disciplines at the University of California San Diego—will aim to improve surgical outcomes and therapeutics for Crohn's disease patients through $4.7 million in new grants from The Leona M. and Harry B. Helmsley Charitable Trust. Helmsley's goal is to find a cure for Crohn's disease, a long-term pursuit in parallel with improving patients' lives today.
"UC San Diego is pursuing innovative ideas that align with Helmsley's goal of advancing precision medicine for Crohn's disease patients," said Garabet Yeretssian, director of Helmsley's Crohn's Disease Program. "Researchers at UC San Diego are at the forefront of developing more individualized therapeutics for people with Crohn's disease and improving lives."
Crohn's disease is a chronic inflammatory disease of the gastrointestinal tract, the symptoms of which include persistent diarrhea, internal bleeding and chronic pain. In the United States, 201 of every 100,000 individuals suffer from the disease, and these numbers are steadily rising. The incidence and prevalence of Crohn's disease are increasing rapidly in developing countries, attributed largely to the swift modernization and westernization of society. There is an urgent need to prevent, diagnose early and reconcile the most effective and appropriate treatments for patients.
Transforming Crohn's disease therapeutics
A $3.5 million grant will allow Ghosh, professor and director of the Center for Network Medicine at UC San Diego School of Medicine, and Das, assistant professor, chief scientific officer and director of HUMANOID Center of Research Excellence at UC San Diego School of Medicine to assemble a transdisciplinary team of cellular, molecular and stem-cell biologists along with computer science engineers, pathologists and gastroenterologists. Together, they will build and validate a stem cell-based "gut-in-a-dish" model of Crohn's disease, as a "Phase 0" human model before clinical trials.
The stem cells will be derived from intestinal biopsies of patients with the disease and used to reverse-engineer the gut lining. The model will encompass the microbes, immune cells and other complex cell types found in the gut.
"This approach will help us to predict an individual's response to therapeutics and, thus, personalize treatments—reducing the chances he or she will be prescribed a drug that won't work or might have negative side effects," said Ghosh.
"At present, there is no cure for Crohn's disease, and we believe our cutting-edge stem-cell based disease model will precisely identify effective treatment options, predict the outcome of clinical trials and provide the patients a high quality of life," said Das.
3D medical imaging pilot to support surgical treatment
With $1.2 million in funding, a team of researchers from the California Institute for Telecommunications and Information Technology (Calit2) at UC San Diego will refine existing software used to translate two-dimensional (2D) medical imagery into interactive three-dimensional (3D) images that better reveal the common occurrence of strictures, narrowing and/or twisting of the small and large intestines, in Crohn's disease patients.
Traditionally, surgeons rely upon radiologists' readings of the 2D magnetic resonance imaging (MRI) and computed tomography (CT) scans to map out the digestive tract and treatment plan. However, the lack of detail can increase the probability that a patient will need to undergo several invasive procedures before medical professionals identify the most appropriate one. To support pre-operative planning, the team at UC San Diego will create a dynamic 3D model using the patient's own MRI and/or CT 2D data. Results of this pilot project could improve surgical outcomes, as well as improve patient experience and understanding of the illness. With this enhanced knowledge, patients and surgeons can plan the most effective intervention based on their own unique anatomy.
"Our team developed the initial software to support my own surgical sigmoid colon resection in 2016. While working with my medical team using our one-off 3D representations of my colon, it quickly became evident that what was needed is a tool to enable doctors and surgeons to work routinely in the 3D reality of their patients," said Larry Smarr, director of Calit2 and principal investigator on the project—and a Crohn's disease patient himself. "Helmsley's support will allow us to further develop the software and understand how its use can improve outcomes for patients."
The pilot project brings together a unique cross-disciplinary team of doctors, surgeons, radiologists and computer scientists, including Jürgen Schulze, an associate research scientist with Calit2's Qualcomm Institute and a leading authority on developing software for application of immersive virtual reality to medical situations.
"The software system we are going to develop, along with the entire data processing pipeline from MRI or CT image acquisition to a detailed 3D model of the colon, is going to allow surgeons to plan exactly what they need to do during surgery for Crohn's disease patients. Our approach may well be applicable to other diseases in the future," said Schulze.